Vapor Rider
A downloadable game for Windows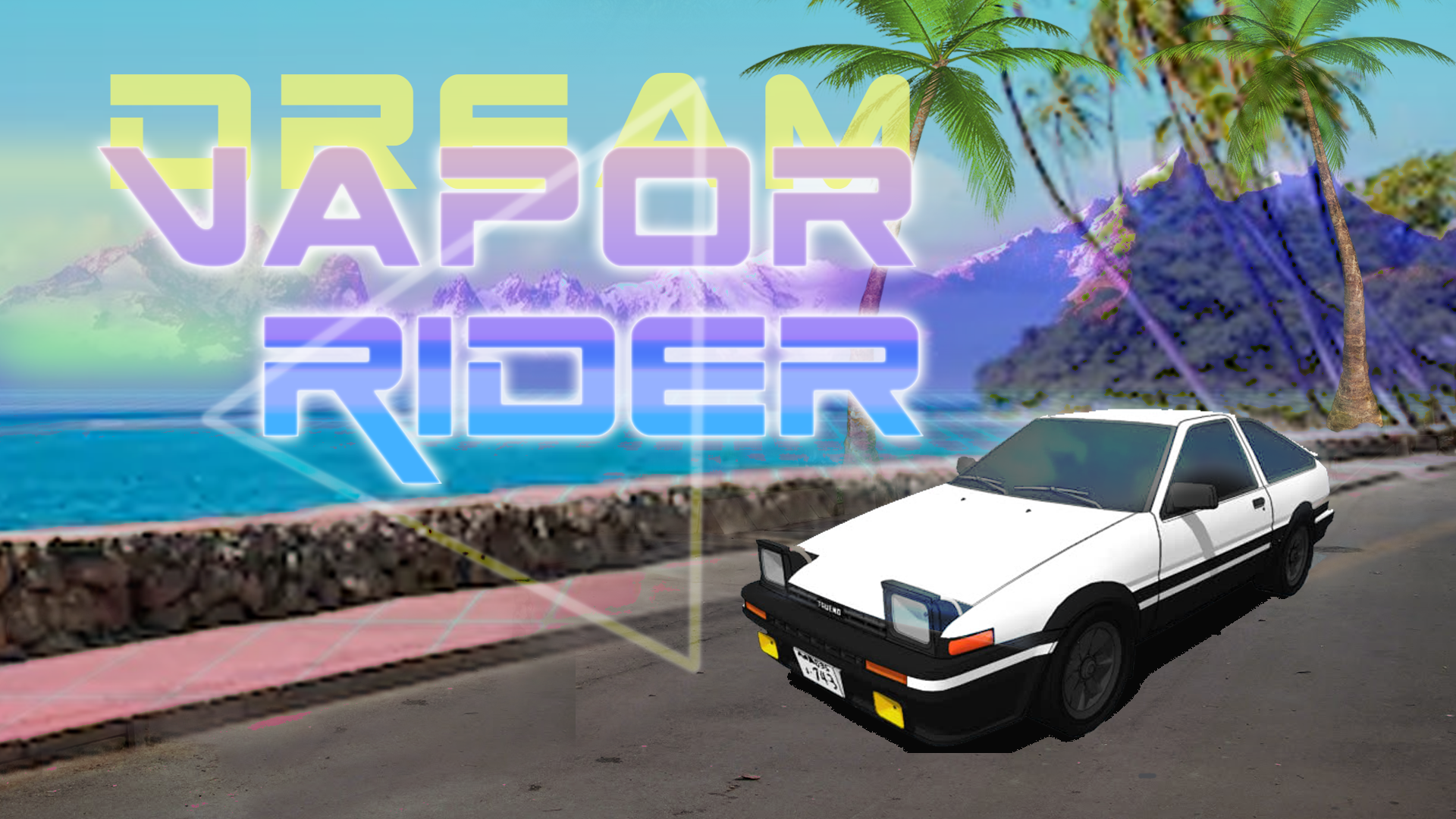 Take your Toyota Corolla for a spin in the ether, crank up the radio, and let the chill begin. Improve your skills on the track and collect money, or go rogue and make up your own rules.
The goal--besides achieving max chillax--is to get as many points as you can by completing gnarly stunts and picking up collectibles. Plam trees, magic portals, and hidden mazes await you in Vapor Rider. You're welcome.
Keyboard Contols
WASD/Arrow Keys - Drive
C - Camera
R - Radio
Space - Handbrake
Esc - Menu
Xbox Controller
Left Stick - Steer
R Trigger - Gas
L Trigger - Break
B - Handbreak
X - Radio
Y - Reset Car
Start - Menu
Check out Vapor Rider Sunrise, a more expansive version of this project featuring multiple levels and a day/night cycle.
Updates:

7/27/2019 - Added some new features (pop-up msg system) and improved car handling, made collectibles easier to pickup.
7/28/2019 - Improved the menu system and added a credits scene and another radio track.
3/25/2020 - I uploaded a version of the game without the timer.
Download
Click download now to get access to the following files:
VaporRiderTimerless.zip
68 MB
Comments
Log in with itch.io to leave a comment.
could there please be a downloadable version of the existing game but without the timer. thanks
I uploaded a version without the timer.
after downloading the Timeless file, and trying to run it i came across a problem/Error which is
Folder 'Vapor Rider Timerless_Data' is not found/ next to executable.
would you happen to know what the problem is and if so am i able to fix it myself?