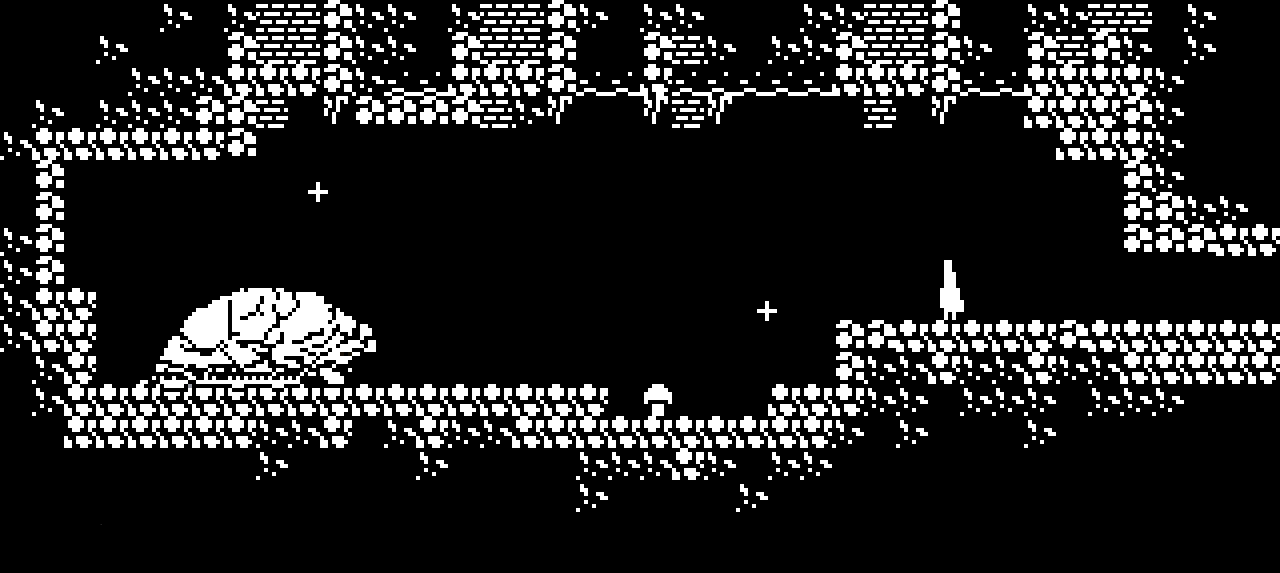 The Wizard's Labyrinth
A downloadable game for Windows and macOS
Take control of David, a sorcerer trapped in the deepest and deadliest part of the Wizard's Labyrinth. Within these walls time and space are warped. Death doesn't last, and yet escape is by no means guaranteed.
Using your magic and your wits, you'll need to find the seven guardians of the labyrinth before you can hope to return to the mortal plane.
Upgrade your magic to survive.
Explore 6 unique areas.
Test your skills in deadly boss fights!
Experience a rich narrative.

The Wizard's Labyrinth is an extension of The Sorcerer and the Dawn, a novel by Josh Petty. Those interested in reading the novel and learning more about David's world can follow this link.

Controls
Keyboard:Arrow Keys = Move
Spacebar = Jump
Z = Attack/Select
W/Up Key = Interact
Esc = Pause
Xbox Controller:
Left Stick/D-pad = Move
A = Jump
B = Attack
Up = Interact
Start = Pause
Requirements: Windows 10 64-bit, Intel i3 CPU 2.00 GHz or better, 4 GB RAM
| | |
| --- | --- |
| Status | Released |
| Platforms | Windows, macOS |
| Rating | |
| Author | Brain Jar |
| Genre | Platformer |
| Made with | Godot, Aseprite |
| Tags | 1bit, Action-Adventure, Horror, Metroidvania, Mystery, Narrative, Pixel Art, Story Rich |
| Average session | A few minutes |
| Languages | English |
| Inputs | Keyboard, Xbox controller |
Download
Click download now to get access to the following files:
the-wizards-labyrinth-windows.zip
51 MB
Comments
Log in with itch.io to leave a comment.
amazing game! any chance for a bandcamp OST release?
The doors are buggy ... too bad it's looks like a nice retro game
The movement in this game is weird to get used to and the double jump mechanic itself is inconsistent and nonintuitive. It was only near the turtle guardian route that I figured out the double jump has to be executed a specific way, which isn't the case in other games with double jumps. To explain, you can't just spam the jump key to execute a double jump and the double jump itself isn't on a cooldown. Rather you have to press the second jump a moment after the first jump, almost like a combo in a fighting game, but even more inconsistent than a true combo as a 2012er from the FGC. The movement physics are strange in and of itself with the regular single jumps falling down abruptly reminiscent of old adventure platformers on DOS, so I cannot fault it that much even though that is a dated mechanic.
And as a fan of difficult platformers like The End is Nigh, which feels smoother, more responsive, and fair, I wasn't a fan of this game at all. The jump mechanics are atrocious, but the level design makes it far worse. The addition of ghouls that pop out, not only ruin the pacing of the game, but detract from any semblance of momentum when on a good run. The decision to make the enemies into bullet sponges is alright and make sense for those enemies that shoot projectiles, but for enemies like zombies and ghouls that stand still and even the frogs which mostly stand still and jump occasionally serve merely as roadblocks that take time rather than being a fun way to kill an enemy. The bosses themselves are for the most part good, but the buggy nature of the game where some bosses don't let you exit the screen and thus negates any difficulty in beating them as you respawn constantly while their health does not regenerate (unless as said you do leave the screen and come back). Most of the bosses allow this, but there are 1-2 bosses that make this impossible as the doors are shut locked. I didn't find any issue with hitboxes at all nor did I find the spider boss to be problematic. The baiting of bosses and dodging were on point, and I found the spider boss the most enjoyable, having left the screen if I died once to make things more fun for myself. Leaving the screen, resets the game screen with enemies as long as you don't defeat the boss.
The monochrome art style hurts the gameplay even more as you not only deal with ghouls that come out of the ground but you also deal with spikes that are white. This is also compounded with the fact that spikes on the ceilings that don't hurt you look very similar to dangerous spikes and they are all white as well.

The addition of checks to prevent the player from skipping a boss is still buggy. I managed to skip the wizard who says you cannot leave unless you met 5 guardians. I don't know how I managed, but I was pressing the interact key and the shoot key and managed to exit the conversation and enter the doorway past him. I did read that you should experience most of the content from the discussions here so I just exited out the doorway and found the final guardian before returning and playing it as intended.
I'm a fan of 2d platformers, even those with weird movement mechanics like Gish, but this game really didn't mesh with me. There is definitely a good game inside here, but with all its failings, I would not recommend this game at all.
4.0/10
I just dropped on this game page randomly I read your review. I would say hey, chill, what a lame review. We are not here for the business. The game has its flaws but myself as an audience don't need to read how bad it looks to you. Making games is hard, be nice.
I actually respected the designer by making a semi-professional review. You, however, assumed I was insulting them and the game. Rather, I was just pointing out the flaws so they can learn from the experience. I even did a letsplay, so you clearly have no quarter.
yeah, sorry. I don't like your review style. Its way too harsh to learn from it. Nice video tho.
Great little game.
From all the NPC hints it feels like there's probably a 2nd ending where you use the big white door to go back to beginning, is there?
At some point between entering the final area and talking to the bear the bridge thing to the final area opened up again so I'm unable to get back to the other areas. I don't really feel like restarting from scratch straight away if there's not more content for me to find.
No, there isn't a second ending. I don't think you've missed anything. Thanks for playing.
This was really good! Just had a lovely rainy afternoon with it. Also I cracked up at the "Watch out for ghouls." sign, but then I kept running into them anyway and saying to myself "watch out for ghouls!" Beautiful environments, the size and detail of the guardians was stark and wonderous, pleasant music... a good place to get lost for a while :)
this has really lovely visuals + spaces. thank you for making this. the music is wonderful as well.

Well, here's my full opinion (Saw a Spanish youtuber uploaded a gameplay of the game, https://www.youtube.com/watch?v=JlzQPKlMlsY if you want to check it out.)
The game is fun and enjoyable, it is short and it can last no more than 1 hour. Staying away about the hitboxes such as spiders or the weird movement that the game has, i really liked it!
I could say that some things like having the power of respawning and not resetting the room so you can basically destroy bosses regardless of you dying, like the Big Spider, you can just hold down Z and wait for their death. Also, i think i skipped a Guardian. There are like 2-3 walls with eyes in the game, and one of them leaded me to a water-like place, but i got back to check some other paths and ended up with the bear. Basically i skipped the whole area and maybe a power up.
Some things aren't clear, like, the guy that sees your future with jewels, i used it like 3 times, got strenght twice and judgement. I don't know if it really helped.
The guardians i talked to were the frog, bat, snail, bunny, and bear (I think i talked to another one but to be honest, i forgot) So yeah i think i skipped some of the content.
Anyways, i liked it.
EDIT: Oh, yeah, and the turtle!
Thanks for the feedback! I'm sorry to hear you ran into a bug with the eye doors. I'll have a look and see if I can fix it.
Okay I've gone through and checked the eye doors and everything seems to be working. I'm not sure what happened, but I did put in some extra checks and I hope that solves it.
Thanks again for the feedback.
Fun game :D I love that one bit art style.