Standard Gaming Company
A downloadable game for Windows
After years of hard work, Gabby has finally landed a job in the gaming industry! A stellar beginning has earned her the chance to work on her first major assignment: The Next Big Thing.
Eager to prove herself, Gabby jumps at the opportunity.
Unfortunately, problems arise on the team. Her co-workers don't seem to want her around. They begin ridiculing Gabby and her work. Robert, the head of the project, is an industry legend. Upsetting him could spell doom for Gabby's career....
Use your wits and skills as an artist to prove that Gabby can make it at a Standard Gaming Company.
About
Standard Gaming Company was written by K.B. Bailey
Artist statement: Many women experience workplace hostility and harassment, especially in male-dominated industries like game development. This game is meant to give the player an idea of what some women deal with at work on a regular basis. Certain phrases and conversations come from real-life experiences with co-workers. However, I'm a writer—not an artist or developer—so I'm glad to say I've never been asked to draw pixel art boobs.
Music by Ketsa
Standard Gaming Company makes use of the following assets:
Controls
WASD/Arrow Keys : Move
Left Click : Interact

Use to the mouse to look.
Use 'F' to bring up your phone.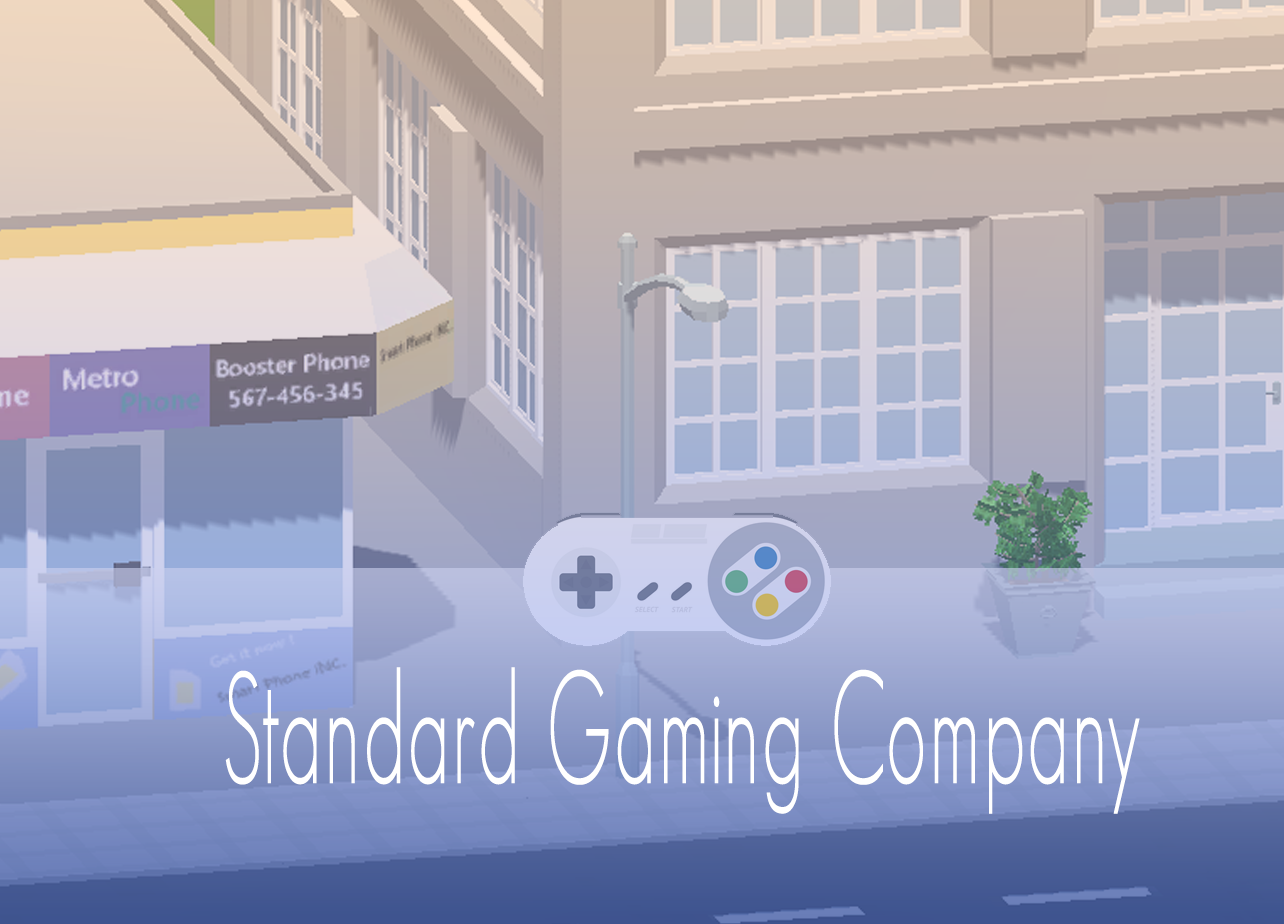 Download
Click download now to get access to the following files: